California Security Guards 1-888-980-9118
California Security Guards can pose a challenge to coordinate if you are using multiple companies for an event in California. We will help you obtain the security service you need for your locations and manage all aspects of it for you. We will obtain and manage your security guard contracts for armed or unarmed  security guards We provide solutions for patrols at apartment complexes, construction sites, shopping plazas, alarm activation. Nationwide Security Service is your one point of contact for solutions and management of Uniformed Officers in California. GET A QUOTE TODAY
Security Guard Solutions & Management for California
We know you have many options when is comes to choosing a security management company. Beware of companies that claim to be open 24 hours a day and when you call them you get an answering service. Nationwide Security Service has it's own in-house dispatch and live operators and managers that will know your name.
For locations that require a higher level of attention, both a security guards and a marked or unmarked patrol car are positioned on-site for the entire shift. This Solution has the additional benefit of a Security on-site supervisory patrol during each shift. In order to meet your specific objectives, a variety of measures can be implemented depending on the size, location and surroundings of the location. Find out why we are different from other security companies. Call today for California Security Guards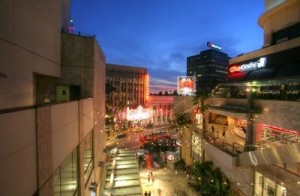 Security Solutions & Management for the California.
• Churches
• Clinics
• Clubs
• Concierge Services
• Condominiums
• Construction Sites
• Crossing Guards
• Doorman Services
• Emergency Services
• Escort Services
• Financial Institutions
• Fire Watch Services
• Foot Patrol
• Gated Communities
• Golf Cart Patrol
• Government Facilities
• Guest Service
We serve all of Los Angeles County, Orange County and San Diego County.
Aliso Viejo, Anaheim, Beverly Hills, Brentwood, Buena Park, Burbank, Carson, Capistrano, Century City, Cerritos, Costa Mesa, Culver City, Cypress, Dana Point, Downey, El Segundo, Fullerton, Gardena, Garden Grove, Hermosa Beach, Hollywood, Huntington Beach, Huntington Park, Irvine, Ladera Heights, Laguna Beach, Laguna Hills, Laguna Niguel, Laguna Woods, La Habra, Lawndale, Long Beach, Lomita, Los Angeles, Los Alamitos, Manhattan Beach, Malibu, Marina del Rey, Mar Vista, Monterey Park, Newport Beach, North Hollywood, , Mission Viejo, Orange County, Pacific Palisades, Placentia, Playa Del Rey, Rancho Santa Margarita, Redondo Beach, Santa Ana, San Clemente, San Diego, San Juan, Santa Monica, Seal Beach, South Bay, South Orange County, Torrance, Tustin, Venice, Westminster, West Hollywood, Westwood, West Los Angeles, Wilmington, Yorba Linda and many other locations.