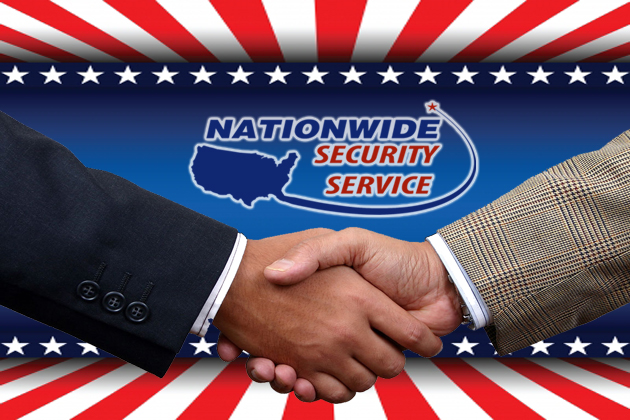 National-Regional- Local -Temporary and Permanent Security Management Solutions serving all 50 states. We are a leading national security firm providing security guard and investigative solutions with proven performance and quick response in all fifty states.
Our extensive industry experience built a proprietary national security network from the ground up. For your national or local security needs, gain the Nationwide Security Service difference.
Security Management Solutions Call Us at 888-980-9118
With contracts throughout the United States our security officers protect critical infrastructure facilities and more. Our clients have very high expectations of Nationwide Security Team. What's more, we have even higher expectations of ourselves. We are widely recognized for our superior depth of real-world experience, as well as our sense of foresight and critical judgment. We know every business has it's own unique needs for security, we do not take a "one size fits all" approach. We can help contract and manage all your security needs in any state with branches in all 50 states. Whether you are a small business, a large corporation, event arena or a government entity, your security requires a strategic plan designed specifically for your operation and facilities. We are considered to be  a leader in the security industry.